DOUBLE HUNG WINDOWS
Our more popular replacement window option, double-hung windows are engineered using state-of-the-art multi-million dollar robotic equipment.
DOUBLE HUNG REPLACEMENT WINDOWS ARE OUR MOST POPULAR MODEL
Double hung windows are our most popular window style for a reason. They're low-maintenance, easy to use, and stylish – the perfect fit for your home. When you choose double hung replacement windows from Window Nation, you can feel comfortable knowing you're getting top-of-the-line windows built with the highest quality materials.
All Window Nation windows are custom-made, built to meet your home's unique needs. Replacement double hung windows can be customized with a variety of colors and materials including wood and vinyl to give your home the curb appeal boost it needs.
Our replacement double hung windows are made with full fusion-welded frames and sashes for longevity and durability. Each window also comes with dual operating sashes that tilt in for easy maintenance.
Double hung windows will keep your home feeling comfortable year-round thanks to premium energy efficiency features, including double and triple pane glass.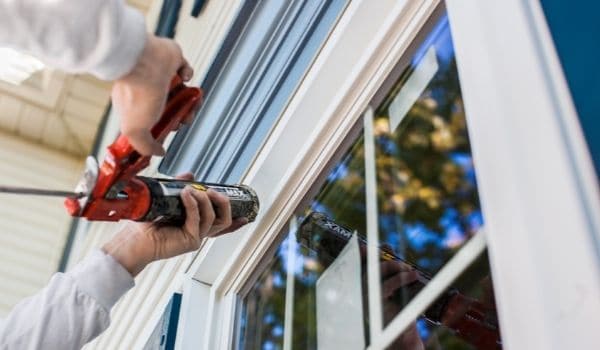 What is a Double Hung Window?
Our energy efficient, replacement double hung windows are our most popular window style as they are stylish, low-maintenance, and easy to use.
Double hung windows have two operable sashes that slide up and down to offer various levels of ventilation and help to drastically reduce energy costs.
How Do You Clean Double Hung Windows?
Double hung windows are one of our most commonly installed window options because of their easy functionality and ease of cleaning. This window style is easy to clean because the sash tilts inward.
Find more instructions on how to clean double hung windows or watch a visual illustration of the entire process.
How Do I Open Double Hung Windows?
To open the lower sash on your double hung window, unlock the sash by moving the latches inwards and raise it.

To open the top sash on your double hung window, first unlock the lower sash. Then, pull down on the top of the upper sash to lower it.
What's the Difference Between Single hung and double hung windows?
A single hung window has a fixed top window. Only the bottom window sash slides up or down; the top half of the window is permanently fixed.
A double hung window has two sections – the top sash and the bottom sash which both slide up and down.
How Much Do Double Hung Windows Cost?
At Window Nation, all replacement windows are custom-made to fit your tastes, preferences, and needs. When investing in new replacement windows, several factors are taken into consideration:
Window Style
Window Interior/Exterior Color
Window Size
Material of the Frame
Labor Costs
Existing Window Conditions
Window Nation provides free in-home consultations and no-cost estimates at the time of your appointment.