WINDOW REPLACEMENT
Get the Best Windows for Your Home and Great Service at an Affordable Price.
As one of the leading home window replacement companies nationwide, we offer a range of high-quality windows in both vinyl and wood, customized based on the climate in your area.
HOME REPLACEMENT  WINDOWS WITH WINDOW NATION
At Window Nation, we know replacement windows. We're proud to offer homeowners high-quality replacement windows to meet their home improvement needs. Each of our wood replacement windows* and
vinyl replacement windows
are available in a variety of styles to give your home a much-needed curb appeal boost. Choose between replacement double hung windows, sliding windows, casement windows, bay windows, and bow windows to compliment your home. No matter the style you choose, you can feel comfortable knowing your windows will be custom-built specifically for you. You'll enjoy more than just a curb appeal boost when replacing windows: each of our replacement windows is built with premium energy efficiency features to help you save money on your energy bills. Choose between double pane and triple pane windows, each available with a Low-E coating and Argon gas between the panes for maximum energy efficiency.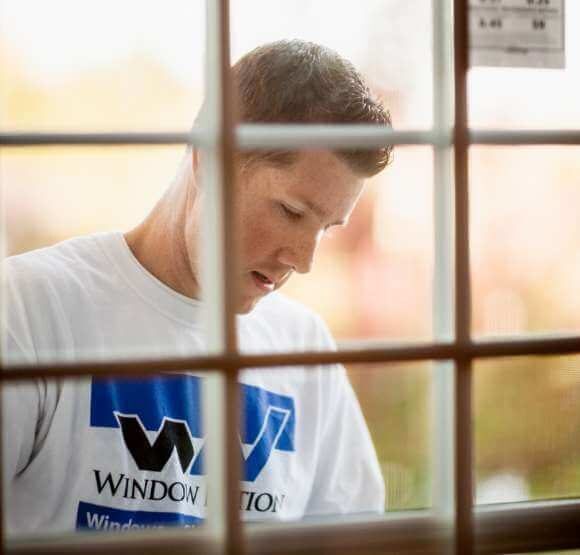 When it comes time to replace your windows, it's important to remember that new windows aren't just for your living room or bedroom: we're proud to offer replacement windows for any room in your home. We offer replacement basement windows to keep your basement comfortable and energy-efficient. When choosing your windows, don't forget about the window shutters and screens – we're proud to partner with
FlexScreen
, a top-of-the-line window screen designed for easy use. FlexScreens come standard on all replacement windows from Window Nation. When you choose Window Nation, you can feel comfortable knowing your replacement windows are built to the highest quality standards. We pride ourselves on our attention to detail from measurement to 
installation
, ensuring your windows will be the perfect fit for your home. After your windows are installed, they will be protected by a lifetime warranty and a dedicated customer service team.
Why Window Nation?
We understand there are many window replacement companies eager for your business. At Window Nation, we let the facts speak for themselves:
Over 1,000,000 Windows Installed
Over 1,500 Custom Window & Door Style Combinations
50-Point Factory Inspection
20-Point Installation Review
97% Customer Satisfaction on Clean-Up and Safety
*Available only in certain markets
Our Window Replacement Styles
Vinyl Windows
Our premium 
vinyl windows
are custom-made to your exact specifications using only virgin vinyl.
Wood Windows
Our
wood windows
combine the energy efficiency of a modern window with the classic beauty of natural wood, making them the perfect choice for your historic home.
How our professional window replacement works
GLASS OPTIONS FOR YOUR HOME WINDOW REPLACEMENT
We offer several styles of highly energy-efficient window replacement glass, including triple pane, super spacer to reduce heat loss in your home, and Low-E glass designed to block solar glare. A Solarban coating, which blocks virtually all UV rays so furniture won't fade in the sun, is available for all windows. Our technicians will talk you through the process and recommend a glass package that will protect your home and withstand the climate.
Your Window Replacement Questions Answered
WHAT BRAND WINDOWS DO YOU OFFER?
We offer multiple brands and styles. Our experienced Window Nation consultants can review all options with you at the time of your appointment.
HOW MUCH DO REPLACEMENT WINDOWS COST?
Replacement windows from Window Nation are custom-made, so pricing depends on many factors including the style, size, and material you choose. Your exterior design consultant will provide you an exact quote at the time of your appointment.
WHERE I CAN CALL IF I HAVE QUESTIONS?
You can visit a local window showroom near you by visiting us at one of our different
Window Nation showrooms.
Or you can fill out an inquiry on our
contact us
page and a Window Nation representative will contact you.